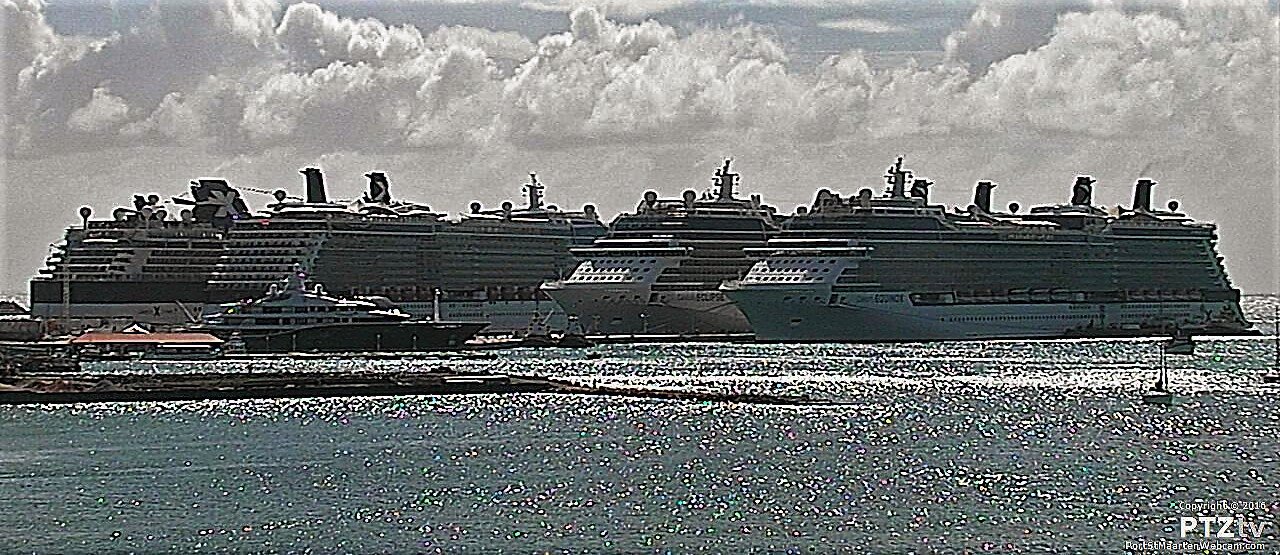 De Solstice-klasse is een klasse van cruiseschepen van Celebrity Cruises, een dochteronderneming van Royal Caribbean Cruises Ltd. De klasse werd gebouwd door de Meyer Werft van Duitsland. Op dit moment zijn er vijf actieve Solstice-klasse schepen
Celebrity Solstice    2008
Celebrity Equinox   2009
Celebrity Eclipse     2010
Celebrity Silhouette 2011
Celebrity Reflection 2012
Alle Solstice-klasse schepen hebben post-Panamax afmetingen.
Celebrity Solstice was op 122.000 GT, het grootste schip dat op een Duitse scheepswerf werd gebouwd, maar deze plaats werd overtroffen door de Disney Dream, een 128.000 GT cruiseschip van de Disney Cruise Line.
De eerste Solstice-klasse schip werd besteld in 2005 bij Meyer Werft, met één schip als optie. Later en tweede schip beteld. Meyer Werft bereikte verschillende mijlpalen bij de bouw van de Solstice-klasse. Het was hun eerste keer naar 122.000-GT cruise schepen met post-Panamax afmetingen. Op februari en juli 2006 werd de tweede en de derde schip besteld. De opdracht voor de vierde en vijfde schip volgde in 2007 en 2008. De klasse bestaat uit vijf schepen, met verwachte levertijd van elk jaar één schip, 2008-2012, voor een totaalbedrag van USD 3,7 miljard.

De kiel van Celebrity Solstice werd gelegd op 11 oktober 2006, en werd uit het dok gesleept op 24 oktober 2008.
De kiel van Celebrity Equinox werd gelegd op 6 augustus 2008 en werd uit het dok gesleept op 16 juli 2009.
De kiel van Celebrity Eclipse werd gelegd op 23 januari 2009 en werd uit het dok gesleept op 15 april 2010. Het vierde schip, Celebrity Silhouette werd  en werd uit het dok gesleept op 18 juli 2011 en de vijfde en laatste schip werd Celebrity Reflection onlangs overhandigd op 9 oktober 2012.

Enkele van de beste eigenschappen van de Solstice-klasse is de half-acre, vers gemanicuurde gazon genaamd The Lawn Club, dat is gevestigd in het dek 15. Een speciaal type gras, fioringras, wordt gebruikt voor het gazon. De gebieden, zoals Patio op het grasveld, Sunset Bar, Lawn Club Shop en The Hot Glass Show zijn te vinden op het gazon. De hutten op de Solstice-klasse schepen zijn aanzienlijk groter dan de vorige klassen,  80% met een veranda.  De hutten zijn gegroepeerd in zeven categorieën; met inbegrip van de spa-geïnspireerde AquaClass en de Conciërge klasse. Er zijn twee Penthouse Suites, een 110-m2 hut en een aantal Royal Suites, een 54-m2 hut. Beide hebben een woonkamer, eetkamer en een aparte slaapkamers. Er zijn ook jacuzzi's en aparte douches. Solstice-klasse is voorzien van faciliteiten, zoals grote hutten, een groot theater, en meerdere eetgelegenheden. Handtekening Celebrity features werden ook toegevoegd, zoals de Martini Bar. De nieuwste functie van de klasse is de iLounge, een combinatie van een internetcafé en een Apple Store. Deze functie werd onlangs toegevoegd aan Celebrity Eclipse en Celebrity Silhouette, en op de Celebrity Solstice in mei 2010
De originele renderings voor de Solstice-klasse was het poeder blauwe bovenste dekken en schoorstenen . Omdat Celebrity gebruik maakt van donker blauw als een merk op hun schepen, werd het poeder blauwe vervolgens veranderd in donkerblauw.
Het eerste schip, Celebrity Solstice, draagt het oorspronkelijke concept en ontwerp van deze klasse, zoals dubbele trechters met een kleine "X" op de voorzijde trechter en een grote "X" op het hekwerk van de bult hutten. Enkele maanden na haar service, het logo "X" op de relingen werden gezien door Celebrity als een ontwerpfout. Als gevolg van deze, het logo "X" op de relingen verwijderd uit Celebrity Equinox en Celebrity Eclipse en uit toekomstige Solstice-klasse schepen. Ter compensatie is het kleine "X" op de voorzijde van de schoorsteen geplaatst.
Om de passagiers aan land te brengen, zijn zes tender boten beschikbaar, kunnen ze worden gebruikt in geval van nood als de reddingsboten. De hiervoor bedoelde vierentwintig reddingsboten op een hoogte van 12 meter boven de waterlijn gemonteerd maatregelen een maximumsnelheid van 25 knopen bereiken, en kan tot 150 personen per boot. Voor de aanvang van de reis elke passagier krijgt een reddingsboot toegewezen, dit is dan beschikbaar in geval van nood op een volle boot 10 megajoule voedsel en 3 liter water. Voor een snelle gebruik in bijzondere gevallen, zoals in een man-overboord-case, is er een extra rescue boot met 144 pk ter beschikking, die ook kan oplopen tot 25 knopen.